Body Type is an experimental lettering project which incorporates programming and choreography. It is a collaboration of Goeun Park and Wei-Hao Wang.
programming
Developed by Wei-Hao Wang, Experiential Translation—Potters' Wheel is an interactive installation that captures participants' image and create patterns in a rotary manner. Instead of free drawing, we use it to "write" letters in this project.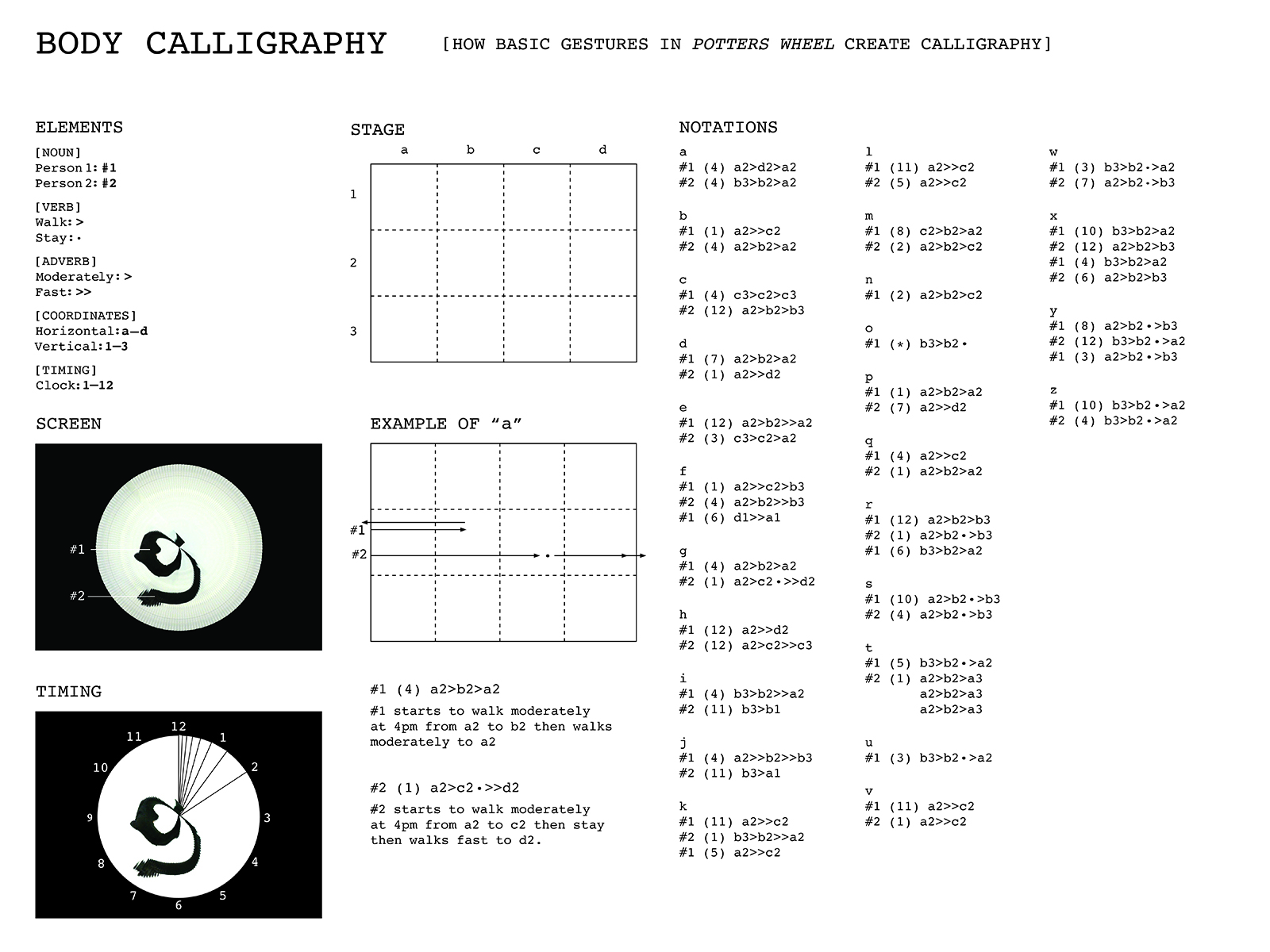 choreography
Goeun Park leads the investigation of how to create calligraphic elements, like stroke, bowl, etc. with the installation. The alphabet is written with combinations of these movements, and it becomes a dance notation. A graphic system is designed to document this notation system.
a
#1
(4) a2>d2>a2
#2
(4) b3>b2>a2
participate
This process will ask for the access to your camera.
Okay
tutorial
¹ Click on the letter to see a different letter and its dancing note.
next
☞